Become a Member

Join Today. Benefits for Life!
ONE Credit Union offers membership to anyone who lives, works, worships, or attends school in Erie County.
Become a Member
If interested in becoming a member, simply fill out the below form, and we'll reach out to you to get more information.
---
How To Join
If you'd like to join, simply visit the nearest ONE Credit Union office with your government I.D. (such as a New York State driver's license) and proof of your eligibility. We'll help you open a savings account with a deposit of just $25 or more to become a member.
Proof of Eligibility Includes: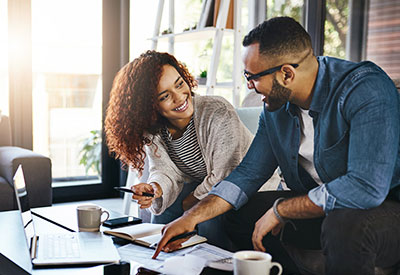 Driver's license
Utility bill
Paystubs or I.D. badge showing employer's Erie County address
School I.D. or registration forms
Donation envelope bearing person's pre-printed name
Letter from your house of worship
Membership Has Its Perks
As a member of ONE Credit Union, you not only get access to low rates on loans, free checking, and convenient mobile and online banking, you also get discounts on tickets and other special services, including:
Delta Sonic Car Wash
Regal Cinema Theatre