Annual
Meeting 2023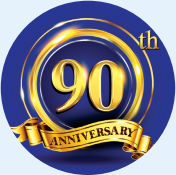 ONE Credit Union of New York is the oldest credit union in Erie County. We've been serving Erie County since 1933! Please join us as we honor our history and share our vision for the future of your credit union! Our annual member meeting will be held on January 31, 2023.
Where:
Samuel's Grande Manor, 8750 Main Street, Clarence, NY 14221
Who:
All members are invited to attend the annual meeting. You must be a member for 90 days or more and be in good standing to be eligible to vote.
When:
Tuesday, January 31, 2023. Registration at 4:30 pm, meeting begins at 5:30 pm.
Cost:
$10 non-refundable fee for dinner. $35 non-refundable fee for non-members. To stay for the meeting only there is no charge. No refunds for no shows.
Reservations:
Call 716-842-1320 or send a secure message through ONE Credit Union Online Banking to authorize a deduction from your account. You may also mail a check to 3517 Union Road, Cheektowaga, NY 14225.
Reservations must be made by January 20,2023. Limited seating available for dinner.
Have you ever wished to join our Board of Directors? If you are interested in running for a position please review the application and instructions
here
. Thank you for your support.